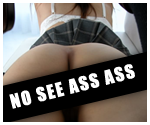 The CSS Naked Day is coming back! What a CSS Naked Day is? In April 5th, the event participators' sites will go completely NO STYLE but plain, removing all of the CSS.
Seems like quite interesting and alternative, i'd like to get NUDE with these crazy guys. The purpose is let you know how important and magical the CSS is for site decorating,as well the reason why we should write semantic codes.
Join us if you wanna save your bandwidth a little bit more. NO SEE ASS ASS (CSS) !